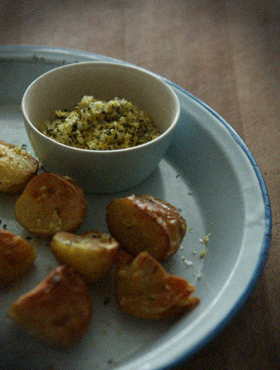 This rosemary & lemon salt brightens up the flavour of ingredients. It goes especially well with roast potatoes, grilled white fish or roast chicken.
Fresh citrus scent and lively yellow colour are perfect for early-summer.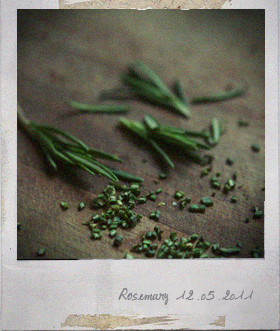 ——————————
— Rosemary & Lemon Salt —
1 tablespoon fresh rosemary, finely chopped
1 tablespoon lemon zest, grated
1 tablespoon sea salt flakes, crashed
——————————
Mix the chopped rosemary, grated lemon rind, crashed sea salt flakes together.
*****
— Roast Potatos —
Ingredients: potatoes, olive oil, salt
Cut the potatoes and cook in slightly salted boiled water until tender. Drain well and toss with olive oil. Roast in a preheated 200C/400F oven for about 20 minutes until golden.