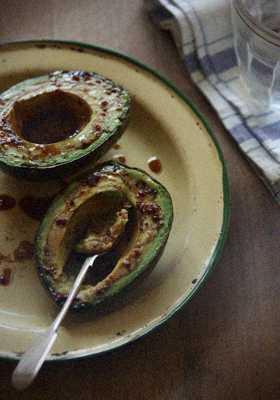 Baked avocado has a delicious nutty flavour.
Drizzle with lovely honey mustard soy sauce .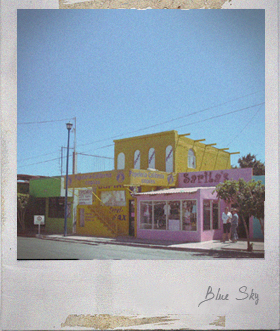 ——————————
— Baked Avocado (serves 2) —
1 large avocado
1 tablespoon olive oil
1/2 tablespoon light soy sauce
1 tablespoon balsamic vinegar
1 teaspoon whole grain mustard
1 teaspoon honey
——————————
Cut the avocado in half, remove and discard pit.
Mix the olive oil, soy sauce, balsamic vinegar, mustard and honey in a small bowl.
Place the avocado on a baking try, cut side up. Drizzle the sauce over the top.
Preheat broiler, cook the avocado under the broiler about for 10 minutes until slightly golden.