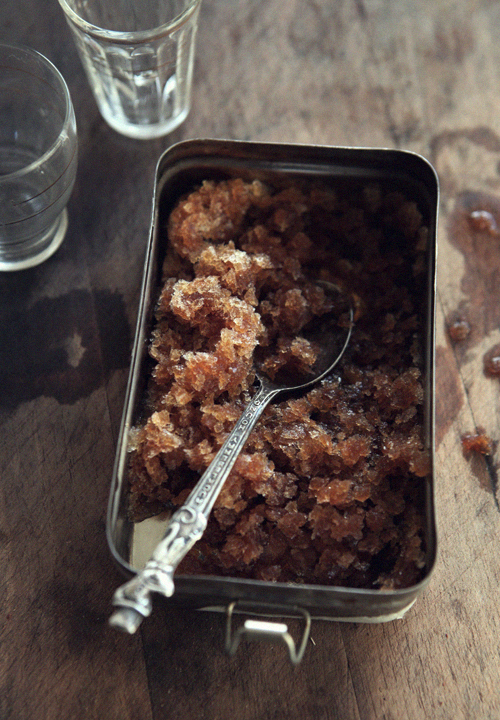 ——————————
— Espresso Granita (for 6 small glasses) —
500ml freshly-brewed espresso
100g sugar, or adjust your taste
Some sweetened whipped cream for serving
Some dark chocolate shavings for garnish (optional)
——————————
Combine the espresso and the sugar in a bowl until the sugar is dissolved and leave to cool.
Pour the espresso into a shallow container and freeze about 1 hour. Using a fork, stir to break up the crystals. Freeze and stir every 30 minutes until the mixture became small crystals (about 4-5 times total)
To serve, spoon the granita into chilled glasses and dollop with a whipped cream and garnish with the chocolate shavings.