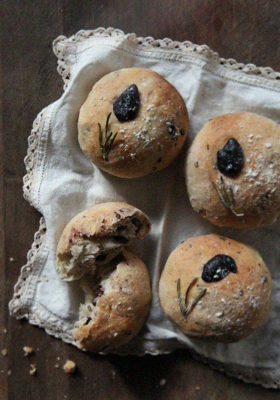 Flowers for you.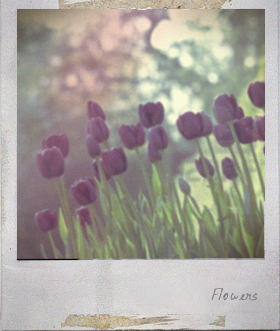 ————————————
— Olive and Rosemary Bread Rolls (8 rolls) —
350g strong white flour
1 teaspoon salt
7g fast action dried yeast
200ml warm water
2 tablespoons extra virgin olive oil, plus extra for brushing
80g Kalamata olives, roughly chopped
1 tablespoon rosemary leaves, finely chopped
Some Kalamata olives and rosemary leaves for decoration (optional)
————————————
Brash a baking tray and the inside of a large bowl with oil.
Place the flour, salt and fast action dried yeast in another large bowl and stir together, mix in 200ml warm water and the 2 tablespoons olive oil.
Knead the dough on a floured surface board for 10 minutes until smooth and elastic. Shape the dough into a ball and place in the oiled bowl, cover the dough with cling film and let rise for 1 hour in a warm place.
Transfer the dough onto a floured surface board and Punch down. Flatten it out and sprinkle over the olives and rosemary. Fold up and knead for 3 minutes. Leave the dough to rest for 5 minutes.
Divide the dough into 8 pieces, and shape into balls. Lightly coat the surface with oil and sprinkle a little flour on top.
Arrange some olives and rosemary leaves on the balls (optional).
Place on the oiled baking tray, cover the balls loosely with cling film and allow them to rise for about 40 minutes in a warm place.
Preheat the oven 200C / 400F.
Bake in the oven for 30 minutes until golden.