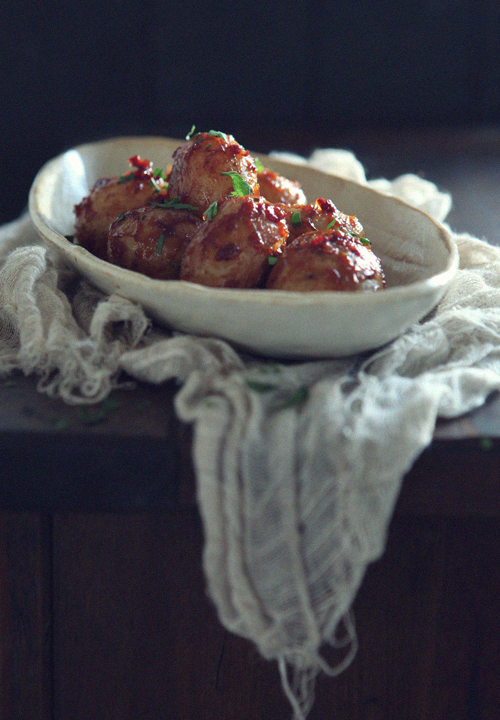 This simple potato dish has a delicious depth of flavour – sweet, savoury and a little kick of heat.
It's a unique and addictive side dish.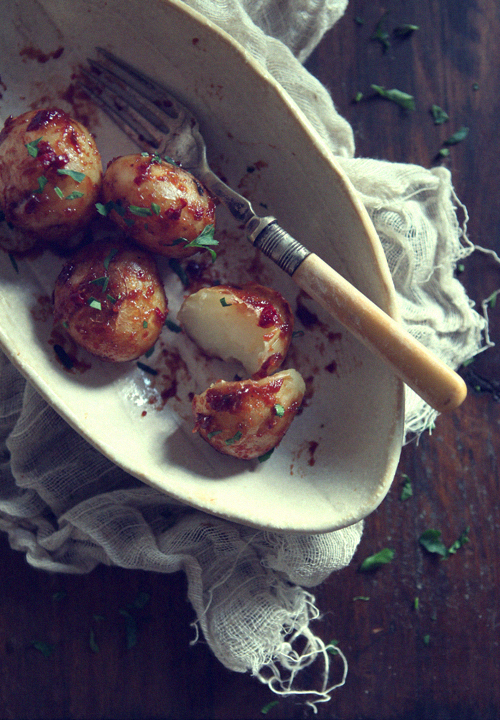 ——————————
— Spicy Sweet Miso Glazed Baby Potatoes —
700g baby potatoes
2 tablespoons miso paste (medium-coloured)
1 tablespoon mirin
1 tablespoon sugar
1/4 teaspoon chilli flakes
2 tablespoons sesame oil
Some flat-leaf parsley, chopped
——————————
Boil the potatoes in lightly salted water until just tender, drain and leave to cool slightly.
Combine the miso paste, mirin, sugar and chilli flakes in a small bowl. Set aside.
Heat the sesame oil in a large frying-pan, add the potatoes and fry them over a medium heat until golden brown.
Add the miso sauce, gently stir-fly the potatoes to coat well with the sauce for about 2 minutes until the sauce becomes caramelised.
Serve hot and sprinkle with chopped parsley.