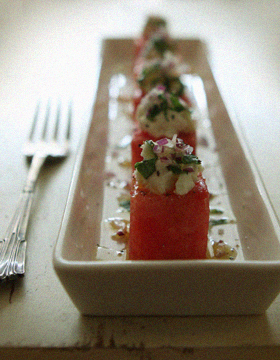 I love watermelon.
It reminds me of my childhood summer memories (watermelon is one of the summer symbol in Japan), and the fresh red colour makes me cheerful.
Well, is watermelon a fruit or a vegetable?  I've been questioning it since I was a child.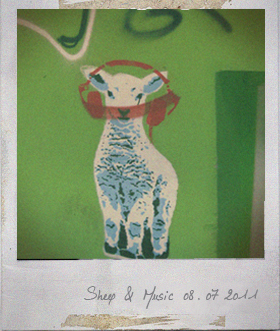 ——————————
— Watermelon Salad (serves 4) —
1/4 seedless watermelon
100g feta cheese, crumbled
1/4 cup fresh mint leaves, chopped
1 tablespoon red onion, finely chopped
1/2 tablespoon fresh lemon juice
3 extra virgin olive oil
A pinch of salt and black pepper to taste
——————————
Cut the water melon into bite-sized cubes.
Arrange them on a plates, top each one with crumbled feta cheese, chopped mint leaves and finely chopped red onion.
Mix the fresh lemon juice and extra virgin oil in a small bowl, drizzle on the watermelon salad.
Sprinkle with a pinch of salt and black pepper to taste.