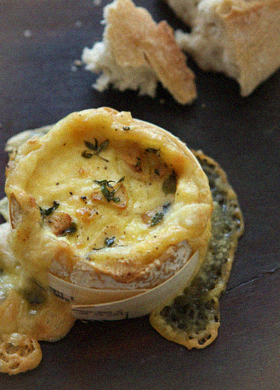 The Camembert volcanic eruption!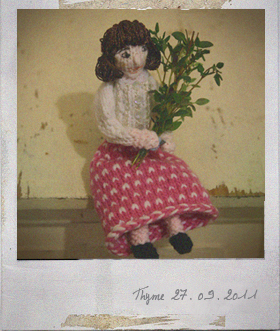 ——————————
— Baked Camembert (serves 2) —
150g camembert in a wooden box
1 garlic clove, peeled and finely sliced
A pinch of fresh thyme leaves
A pinch of sea salt and black pepper
1/2 tablespoon extra virgin olive oil
Baguette or toasted bread to serve
——————————
Preheat the oven to 350F/180C.
Unwrap the cheese and place the cheese back in the wooden box.
Score a circle into the top of the skin, then lift it off and discard.
Lay the sliced garlic on the top, sprinkle thyme leaves and a pinch of sea salt and black pepper, drizzle with olive oil.
Bake the camembert for about 25 minutes until golden and nicely melted.
Serve with baguette slices.