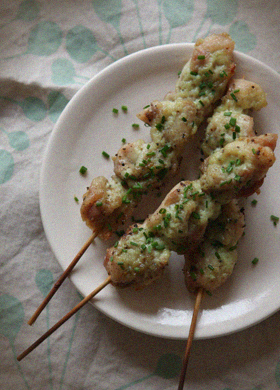 Huge flowers in the night sky.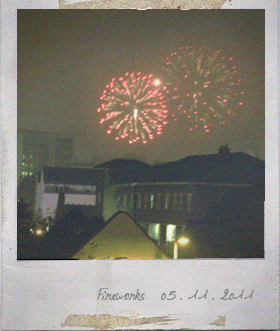 ——————————
— Wasabi Mayonnaise Chicken Skewers (8-10 skewers) —
2 teaspoons wasabi paste
2 tablespoons mayonnaise
400g chicken thigh
Salt and papper
Some chives, finely chopped
——————————
Mix the wasabi paste and mayonnaise in a small bowl. Set aside.
Trim the excess skin and fat from the chicken thigh, cut the chicken into bite sized pieces.
Thread the chicken onto bamboo skewers, lightly season with salt and pepper.
Grill for 4-5 minutes each side until cooked through. Coat the wasabi mayonnaise mixture on top side of the chicken skewers, and then grill for another 2 minutes.
Sprinkle with the finely chopped chives.