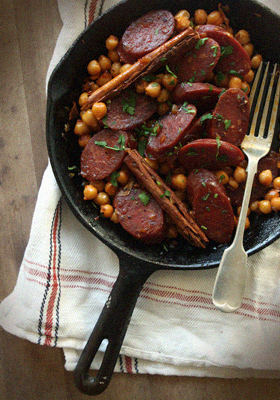 This quick and easy red-coloured dish goes perfect with red wine.
Red foods give me full of energy :)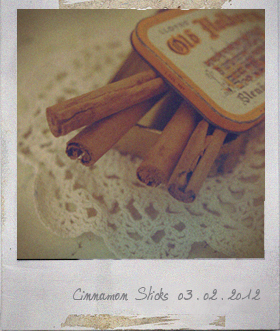 ——————————
— Chickpeas with Chorizo (serves 2 – 3) —
1 tablespoon olive oil
1/2 onion, minced
1 clove garlic, minced
200g chorizo, sliced
1 x 400g tin chickpeas, drained and rinsed
2 sticks cinnamon
1/2 teaspoon paprika powder
Salt and freshly ground black paper
Flat-leaf parsley, chopped
——————————
Heat the olive oil in a large frying-pan, add the onion and stir-fry over medium heat for 3 minutes until translucent. Add the garlic, stir-fry for 1 minutes.
Add the sliced chorizo, chickpeas, paprika powder and cinnamon sticks and stir-fry for further 4-5 minutes over medium-high heat. Season with salt and black pepper.
Garnish with chopped parsley.
§ 4 Responses to Chickpeas with Chorizo"