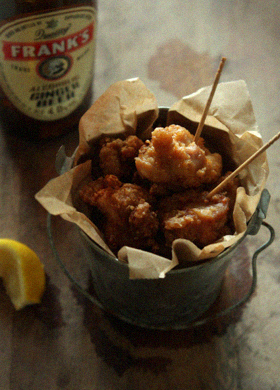 This bite-sized Japanese style fried chicken is called 'karaage'. It's crisp and juicy, and has a soy sauce based savory flavour.
Karaage makes a great appetizer or light meal, or a perfect picnic snack.
Spring is almost here.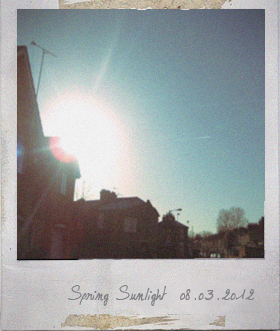 ——————————
— Japanese Style Fried Chicken (Serves 2-3) —
400g boneless chicken thighs, cut into 1 inch cubes
2 tablespoons soy sauce
1 tablespoon rice wine (sake)
1 clove garlic, minced
1 teaspoon fresh grated ginger
1/2 teaspoon salt
A pinch of black pepper
3 tablespoons potato starch or cornstarch
2 tablespoons plane flour
Vegetable oil for deep-frying
Lemon wedges for garnish
——————————
Place the soy sauce, rice wine, minced garlic, grated ginger, salt and pepper in a large bowl. Add the chicken pieces and mix to coat well. Let marinate for around 30 minutes.
Heat the vegetable oil to 350F / 180C.
Mix the potato starch and flour in a shallow bowl. Remove the chicken pieces from the marinade and thorough coat each piece in the flour mixture and shake off excess.
Deep-fry in oil for two times (it makes the chicken crispy outside and juicy inside). First, deep-fry for 90 seconds (deep-fry the chicken pieces a few at a time), transfer them onto a wire rack to drain oil, leave them for 4 minutes. Deep-fry again for 40 seconds or until golden brown. Transfer the chicken onto a wire rack to drain excess oil.
Serve with lemon wedges.