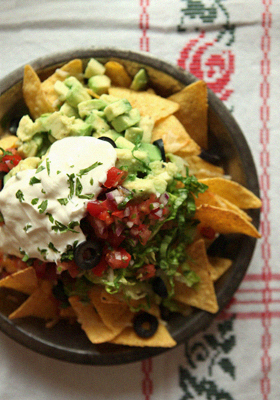 Sunday, hangover, a couple of DVDs to watch, and this big heap of Nachos.
I won't get off the couch today.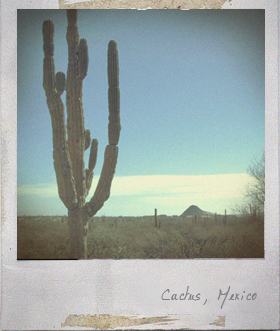 ——————————
— Nachos (serves 2) —
100g tortilla chips
50g cheddar cheese, grated
Some sour cream
Some black olives, sliced
Some romaine lettuce, shredded
*****
— for Tomato Salsa —
2 tomatoes (medium), chopped into small cubes
1/4 red onion, finely chopped
1 green jalapeno chilli, very finely chopped
2 tablespoons chopped coriander
1/2 tablespoon fresh lime juice
Salt to taste (optional)
*****
— for Chunky Avocado Dip —
1 ripe avocado, peeled and stoned, cut into small cubes
1 teaspoon fresh lime juice
1 clove garlic, minced
salt and pepper to taste
——————————
To make the tomato salsa: mix all the salsa ingredients in a bowl.
To make the chunky avocado dip: mix all the dip ingredients in a bowl.
Arrange the tortilla chips on a heatproof plate. Sprinkle over the grated cheese.
Grill for about 3 minutes until the cheese is melted.
Top nachos with the shredded lettuce, sliced black olives, tomato salsa, avocado dip and sour cream.
§ 2 Responses to Nachos"