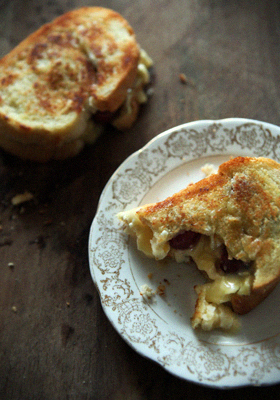 I love the combination of grapes and cheese.
Fresh, sweet grapes and mature, salty cheese.
Two different things that go together well. It's like a good marriage.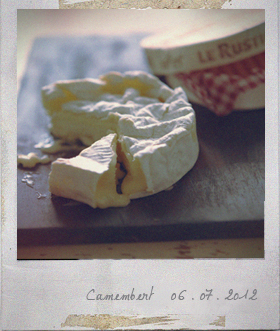 ——————————
— Toasted Camembert & Grape Sandwich (serves 2) —
4 thin slices of bread
Some butter, softened
150g camembert cheese, thin sliced
a handful of red seedless grapes
——————————
Butter each slice of bread on one side only.
On the unbuttered side, arrange the slices camembert cheese, top a few grapes, pressing into the cheese, and arrange the slices cheese onto the grapes. Put the other slice of bread on top, buttered side out. Press together gently.
Heat a frying-pan over medium-low heat, fry the sandwich for about 2 minutes each side until golden brown.