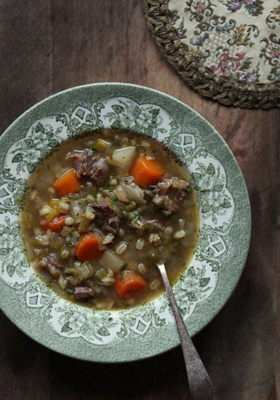 Cold, wet, foggy, sentimental and hungry. A Perfect day for soup.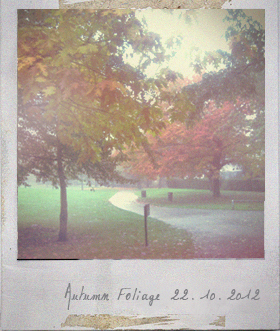 ————————————
— Scotch Broth (serves 4) —
1 tablespoon vegetable oil
400g lamb shanks
1 onion, diced
2 carrots, sliced
2 leek, sliced
2 small turnips, chopped
1 little vegetable stock
1 bay leaves
30g peal barley
1/4 – 1/2 teaspoon salt
Black pepper to taste
2 tablespoons finely chopped parsley
————————————
Heat the oil in a large saucepan over medium heat.
Sauté the onion until they are lightly golden brown. Add the chopped lamb and brown. Add the carrots, leeks, turnips and sauté for about 3 minutes.
Add the vegetable stock, bay leaf, and peal barley in the saucepan, bring to boil and reduce the heat to low. Season with salt and black pepper, cover and simmer for 1 1/2 hours.
Stir through the chopped parsley.