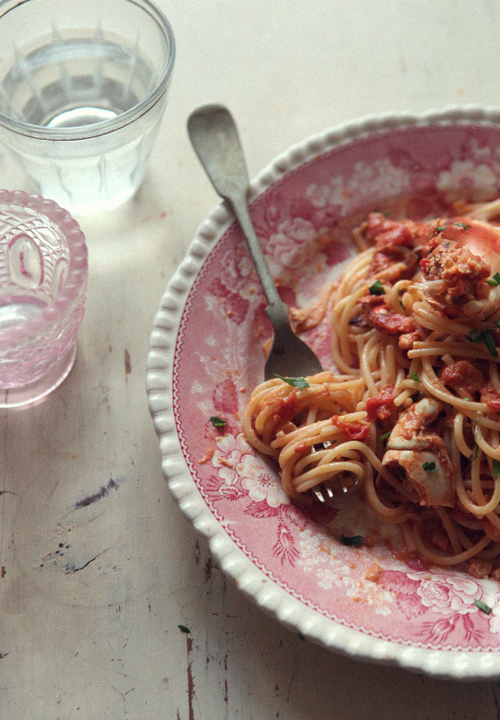 Waiting for spring too long. I've been lazy too long. Eating long noodles.
Life is short. Got to move.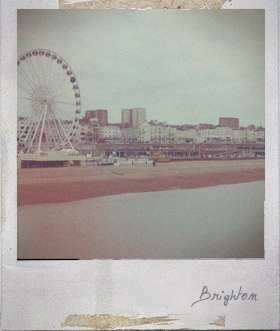 ——————————
— Tomato Cream Crab Pasta (serves 2) —
1 dungeness crab
3 tablespoons olive oil
2 shallots, finely chopped
1 clove garlic, minced
1/2 small red chilli, very finely chopped
4 tablespoons white wine
1 x 400g can chopped tomatoes
180g spaghetti
120 ml single cream
Salt and freshly ground black pepper
Some fresh parsley, finely chopped
——————————
Clean and chop the crab into pieces. Set aside.
Heat the olive oil in a wok over medium heat, sauté the shallots until softened. Add the garlic and chilli, sauté for a further 1 minutes.
Add the crab and fry for 2 minutes. Add the white wine, cover with a kitchen foil or lid and cook for 5-6 minutes. Add the canned chopped tomatoes and simmer until the liquid has reduced by half in volume.
Add the spaghetti to lightly salted boiling water, cook until al dente (follow the package directions).
Add the single cream to the tomato sauce, season to taste with salt and black pepper.
Add the cooked spaghetti to the wok, toss with the sauce. Sprinkle with chopped fresh parsley.