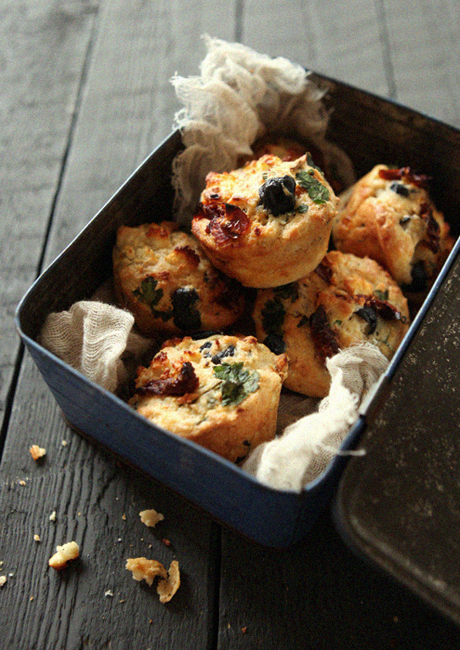 A lot of muffins in a box. To open a box is my favourite thing.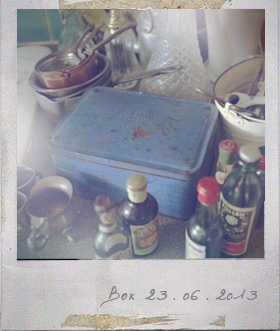 ——————————
— Feta, Olive and Sun-Dried Tomato Muffins (makes 12 muffins) —
Olive oil for greasing
280g plain flour
1 tablespoon baking powder
A pinch of salt
2 eggs, beaten
80g butter, melted and cooled
250ml butter milk
150g feta cheese, crumbled
50g sun-dried tomatoes, cut into small pieces
50g black olives, pitted, cut into halves
Handful flat leaf parsley, chopped
——————————
Preheat the oven to 200C/ 400F. Grease a 12 cup muffin tray with a little olive oil.
Sift together the flour, baking powder and a pinch of salt into a large bowl.
Beat the eggs in separate bowl, add the melted butter, buttermilk.
Pour the egg mixture into the flour mixture and add the feta cheese, sun-dried tomatoes, olives, parsley. Stir until just combined. Spoon the mixture into the muffin tray.
Bake in the oven for 25 minutes, or until risen and golden.