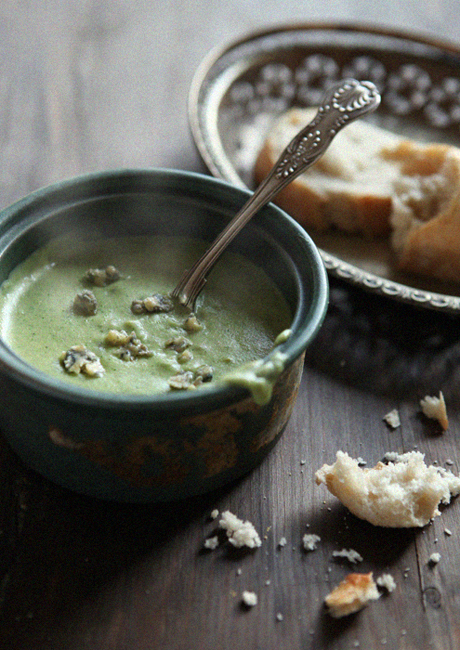 The person who discovered blue cheese was very brave.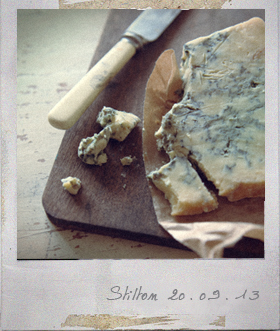 ——————————
— Broccoli & Blue Cheese Soup (serves 4) —
1 tablespoon olive oil
1 onion, finely chopped
2 medium potatos, peeled and cut into cubes
1 little vegetable or chicken stock
300g broccoli, chopped
150g blue cheese (such as stilton), crumbled, plus extra for garnish
100ml single cream
Freshly ground black pepper
——————————
Heat the olive oil in a large pan over medium heat, fry the onion until soft.
Add the potatoes and fry for 5 minutes.
Add the stock and bring to the boil. Reduce the heat and simmer for 10 minutes. Add the broccoli and simmer for 8 minutes until just tender.
Transfer the soup to a blender and process until smooth.
Return the soup to the pan and place over a low heat. Add the blue cheese and single cream, stir well to combine. Season with freshly ground black pepper.
Garnish with crumbled blue cheese.
§ 2 Responses to Broccoli & Blue Cheese Soup"