Light up Japan recipe –No.8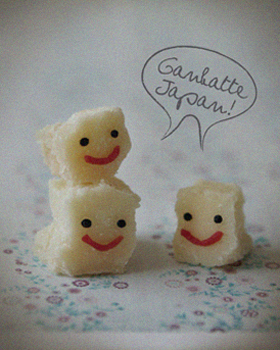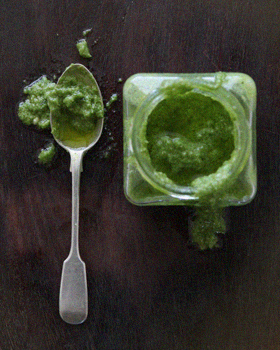 This spring onion pesto makes your pesto a little bit different.
The green part of spring onion brings a delicious bold flavour.
Simply enjoy this pesto as a pasta sauce, or it can be used in so many ways like the usual basil pesto.
——————————
— Spring Onion Pesto  (400ml jar, serves 6-8 people) —
50g spring onion (only the green part), chopped
20g basil leaves, chopped
50g parmesan cheese, freshly grated
2 clove garlic, peels and crushed
3 tablespoons pine nuts
150 ml extra virgin olive oil
1 teaspoon sea salt
——————————
Heat a frying pan over medium heat and toast the pine nuts lightly for 2 minutes.
Place all the ingredients in a food processor and blend to a purée (don't over blend).
Either use immediately or store in a jar in the fridge.