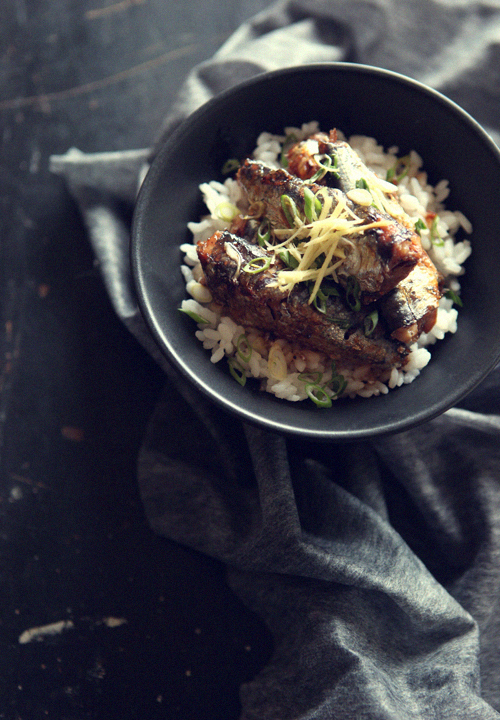 This is a super quick and easy rice bowl dish.
The combination of caramelised sweet soy sauce and sardine is simply delicious.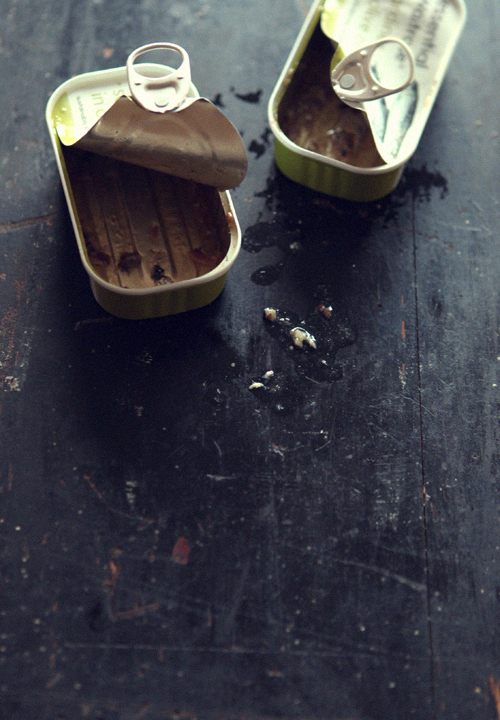 ——————————
— Caramelised Soy Sardine Bowl (serves 1)—
1 tablespoon soy sauce
1 tablespoon mirin
1 teaspoon sugar
1 tin sardine in oil, drained
1 serving cooked rice
Spring onion (for garnish), finely chopped
Ginger (for garnish), finely julienned
——————————
Mix the soy sauce, mirin and sugar in a small bowl.
Heat a frying-pan, add the sardines and cook for 1 minutes on both sides over a medium heat.
Pour the sauce in the frying-pan, turning the sardines several times to coat well with the sauce, cook until the sauce became thick.
Place rice in a bowl, top with the sardines, chopped spring onion and ginger.