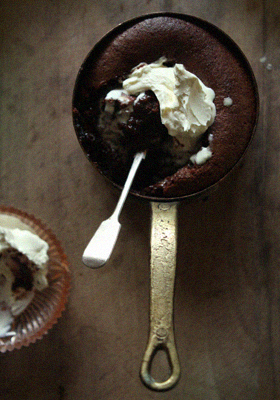 Even though I have to do a lot of exercise to burn off the excess calories tomorrow, I can't resist chocolate pudding.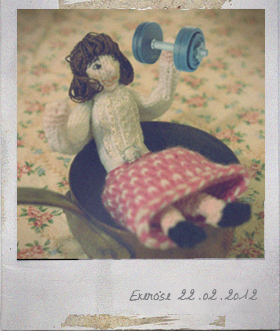 ——————————
— Baked Chocolate Pudding (serves 4) —
160g dark chocolate
100g butter
3 eggs
50g caster sugar
2 tablespoons plain flour, sifted
Thick double cream to serve
——————————
Preheat the oven to 190C/375F.
Chop the chocolate into small pieces and cut the butter into small cubes. Melt the chocolate and butter in a bowl over a pan of hot water. Stir until smooth.
Place the eggs and sugar in a bowl and whisk with electric mixer for about 8 minutes until pale and firm. Gently fold in the chocolate mixture and the flour. Take care not to over mix.
Spoon into 4 lightly greased ovenproof dishes, bake for 12-15 minutes until the pudding is puffed.
Top with the cream to serve.