I've been down with the cold for 2 weeks (well, I went out for drinking few times…),  and I'm very bored to stay at home now.
Lemon & Honey is the famous home remedy for cold. So, I made a Lemon & Honey cake today and eat it a lot with ginger tea.
Go, vitamin C. I really want to go out this weekend… please.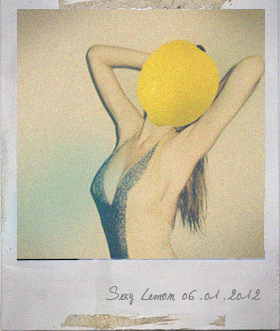 ——————————
— Lemon & Honey Upside-down Cake (7 inches round cake tin) —
– for sticky lemon & honey topping –
4 small lemons, thinly sliced
5 tablespoons honey
100g caster sugar
4  tablespoons water
*****
3 eggs
100g caster sugar
100g plain flour
100g ground almonds
1 teaspoon baking powder
120g butter, melted
——————————
Preheat the oven to 170C/340F.
To make the sticky lemon & honey topping: place the sugar, honey and water in a frying-pan over medium heat. Stir until the sugar is dissolved. Add the sliced lemon and simmer for 15 minutes until the syrup became sticky and the lemon is translucent. Transfer the sticky topping into a cake tin (7 inches), arrange the lemon slices slightly overlapping to cover the bottom of the cake tin.
Place the egg and sugar in a bowl, whisk with electric mixer for about 8 minutes until the mixture is thick and tripled in volume.
Place the flour, grated almonds and baking powder in another bowl and mix well to combine.
Add the butter and flour mixture into the egg mixture, stir gently until just combined.
Pour the mixture over the lemon slices and bake for 40 minutes. Turn out onto a plate.